Manage your user profile
You can view and update your own user profile from the drop-down list at the top right of the Network menu bar. Click list and select My Profile.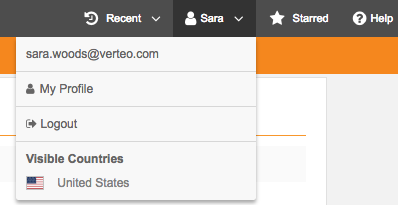 Your user profile page displays.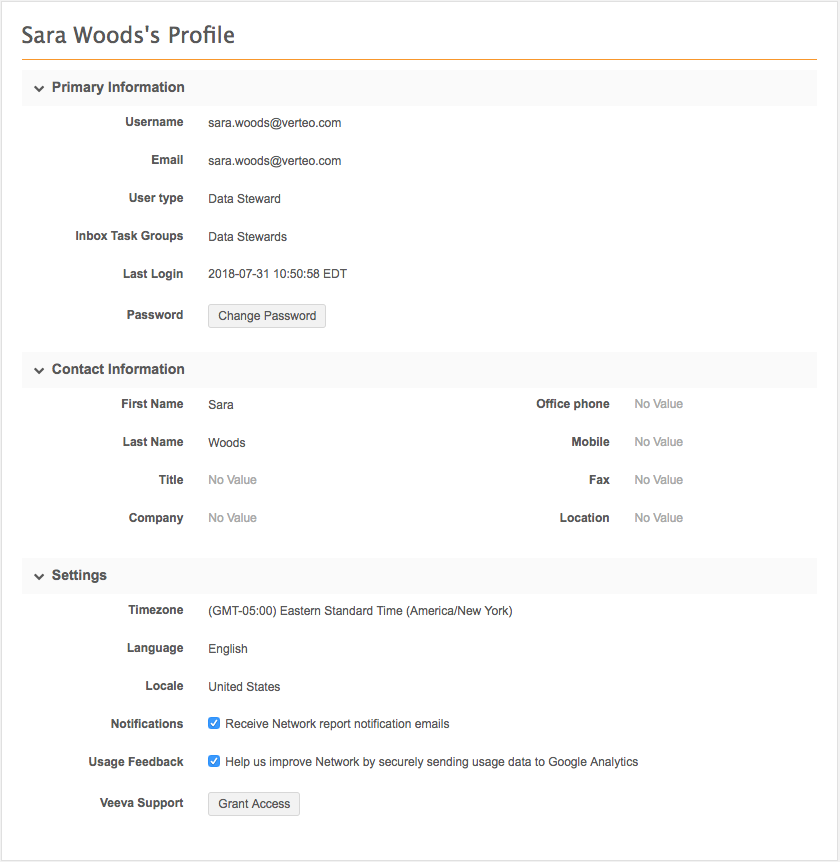 Edit your user profile
From your user profile, you can hover and click a field to update its value.

Change your password
You can change your Network password at any time in your user profile. In the Primary Information section, click Change Password and type the required information.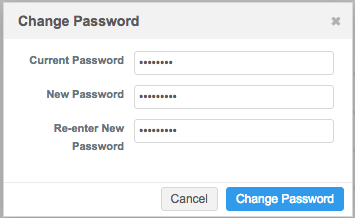 The next time you log into Network, use the new password. Note that resetting a password is still available using the Forgot your password? link when you log in to Network.
Set your locale
The Locale

A code or value that represents a user's geographic region or language. setting determines the icon color for locally managed records. The icon color depends on the country you choose for this setting.
If you set your locale to China, locally managed records are identified by green icons.

If you set your locale to any other country, locally managed records are identified by gray icons.
The color is applied to icons for all locally managed records for all countries in your Network instance.
To update the locale:
Hover over the Locale field and click the Edit icon.

Choose a country from the list. If the country is not listed, choose the closest country to your region.
Opt-out of report emails
You can choose to not receive emails about reports. Notifications are enabled by default.
To opt-out of receiving report emails, in the Settings section, clear the Notifications checkbox.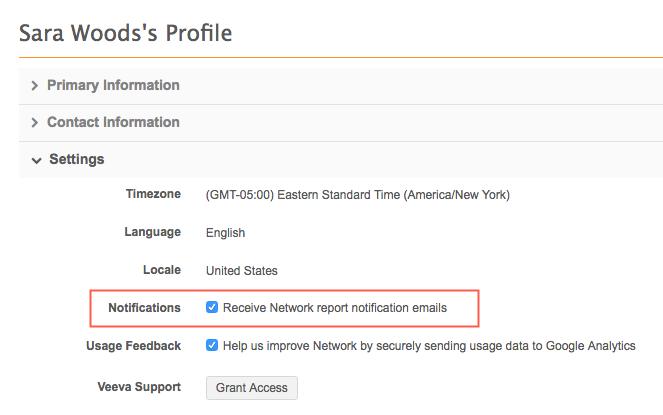 Update your usage feedback preference
Veeva Network uses Google Analytics to help improve your Network experience.
When you first logged into Network, you were asked to provide consent to allow Network to collect anonymous data to help improve the application.
There are necessary cookies that are required and are enabled by default. The Usage Feedback setting identifies your choice for allowing Network to set cookies used for statistics.
Use the Usage Feedback setting to review or change your consent.
Not selected - You do not allow Network to set cookies used for statistics on your computer.

Selected - You allow Network to set cookies on your computer to collect anonymous usage data.
Note that your feedback preference does not take effect until the next time you sign into Network.
For more information about the cookies, see Google Analytics consent.
Grant Support access
You can grant Network Support access to your user profile by clicking the Grant Access button on your user profile page.
The Grant Access dialog appears with options for the duration of time you want to grant access.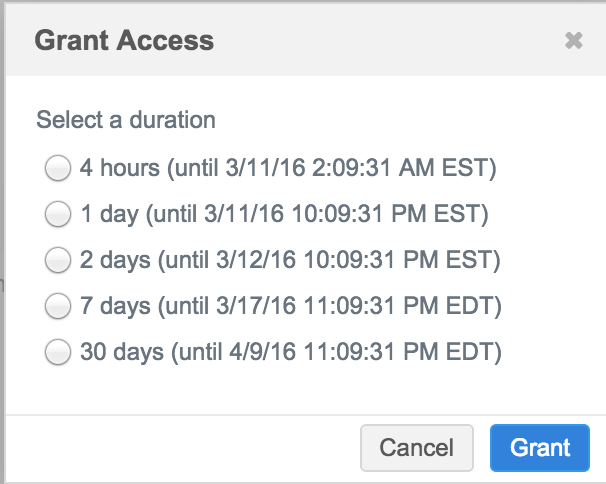 Select a duration and click the Grant button to grant access to Network Support for that duration.
If you want to revoke access before the duration has ended, click the Change Access button in your user profile and then click the Revoke Access button in the dialog.
Saving changes
When you update your user profile, changes to Locale and Timezone will automatically refresh. For all other changes, manually refresh the page or log into Network again for the changes to update.