View recent history
You can view and revisit your recent history in Network. Depending on your user role, the list includes the following recently used items or visited pages:
record profiles
tasks
reports
jobs
test cases
To view your recent history, select the Recent drop-down list on the Network menu bar.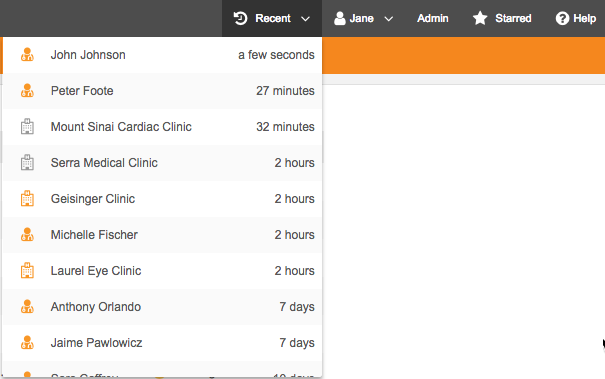 Scroll through the list to view more recent items. The list refreshes as you scroll.