Using Network Data Quality Reports
The following illustrates typical Network Data Quality Reports usage on a daily basis:
Email notifications
Email notifications are sent to users that are either watching or that subscribed to one or more test cases

A quality report that identifies a single problem or symptom of poor data quality; for example, a list of active HCPs without active addresses.. They enable you to see a snapshot of daily activity and link directly to a detailed report. Email summary notifications can also be sent that contain all failing test cases. Administrators can choose which users receive this email by clicking the Edit button from the dashboard screen.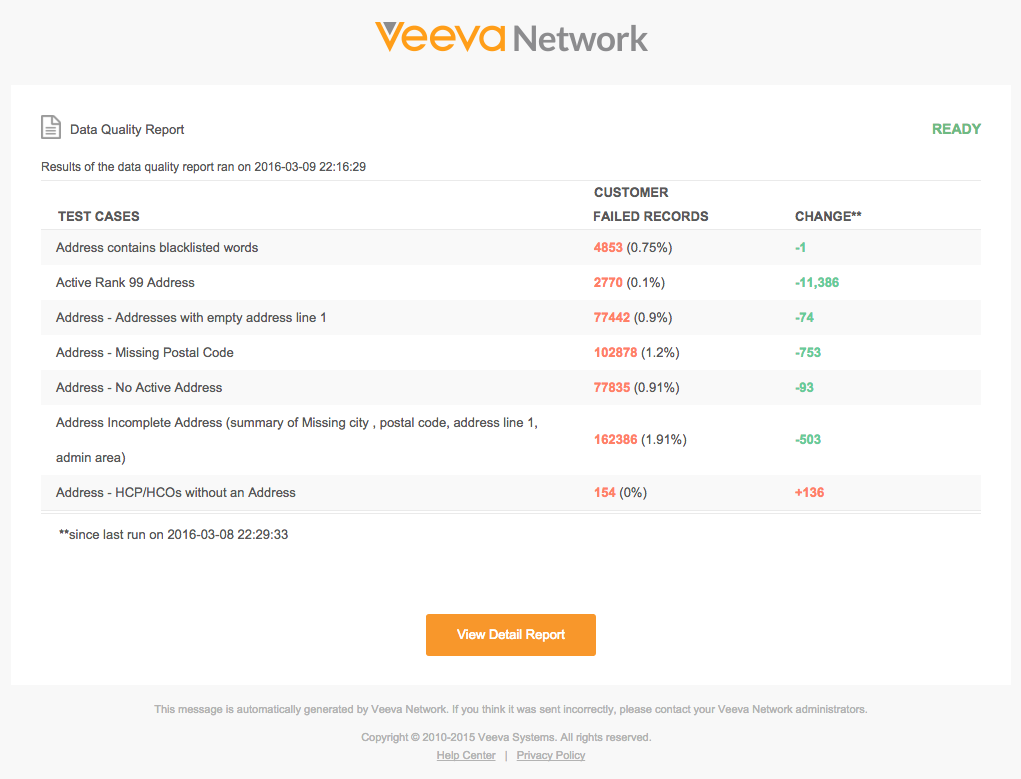 For more information on email notifications, see the Email notifications topic.
Data Quality Reports dashboard
The Data Quality Reports dashboard enables you to see a summary of tests from the past day, along with a breakdown of test results by test case and entity group.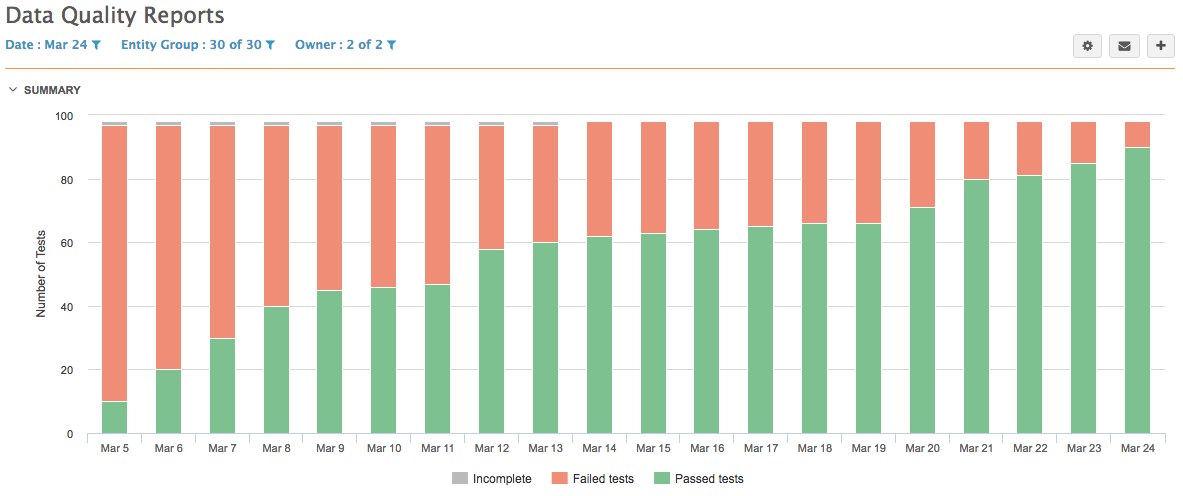 For more information, see the Working with the Data Quality Reports dashboard topic.
Test case drill-through
From the Data Quality Reports dashboard, you can drill down through test cases to review and download the full results for the test case, including a detailed list of failed records.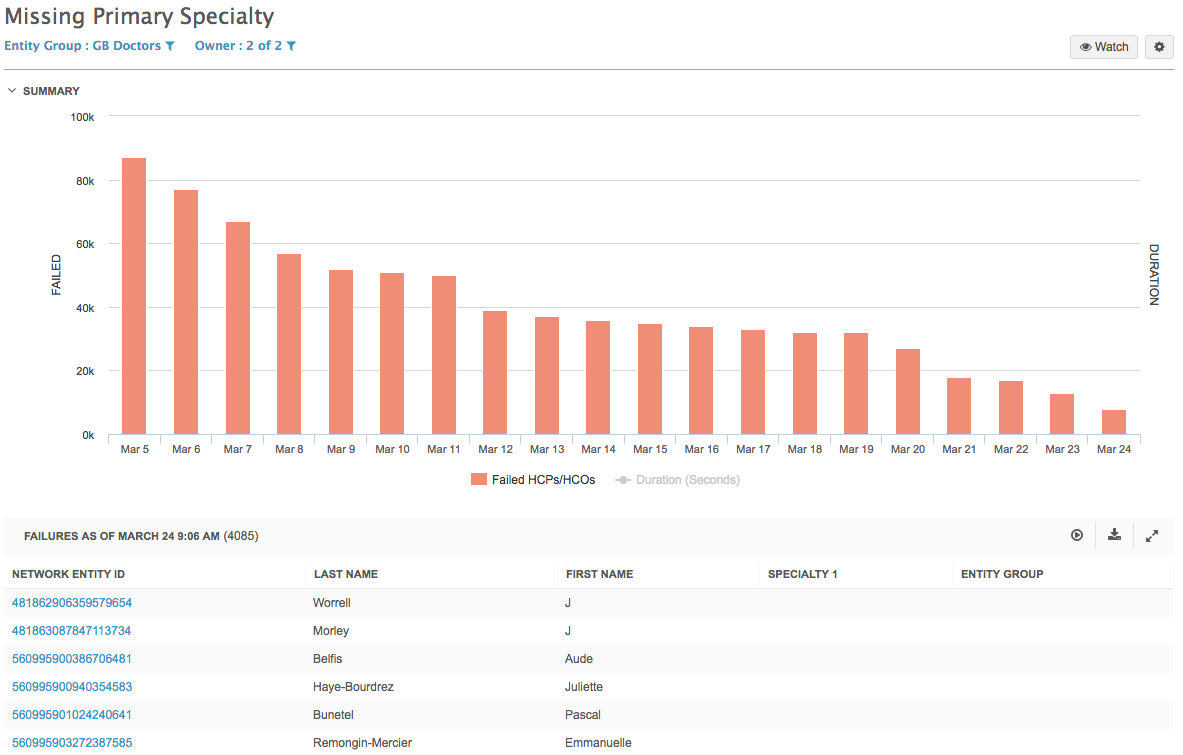 For more information, see the Drilling down through test cases topic.