Affiliation widget
Use this Network widget to create influence maps for your health systems. For example, sales representatives, home office users, and key account managers can use the influence map to understand the main influencers at a hospital so they know who to target in a product's pre-commercial stage.
You can add HCPs and HCOs to your influence map from Network and OpenData and define the relationship between the records. Custom-defined metrics can be tracked from the influence map; for example, Influence and Product Familiarity.
Records are restricted to your data visibility profile permissions.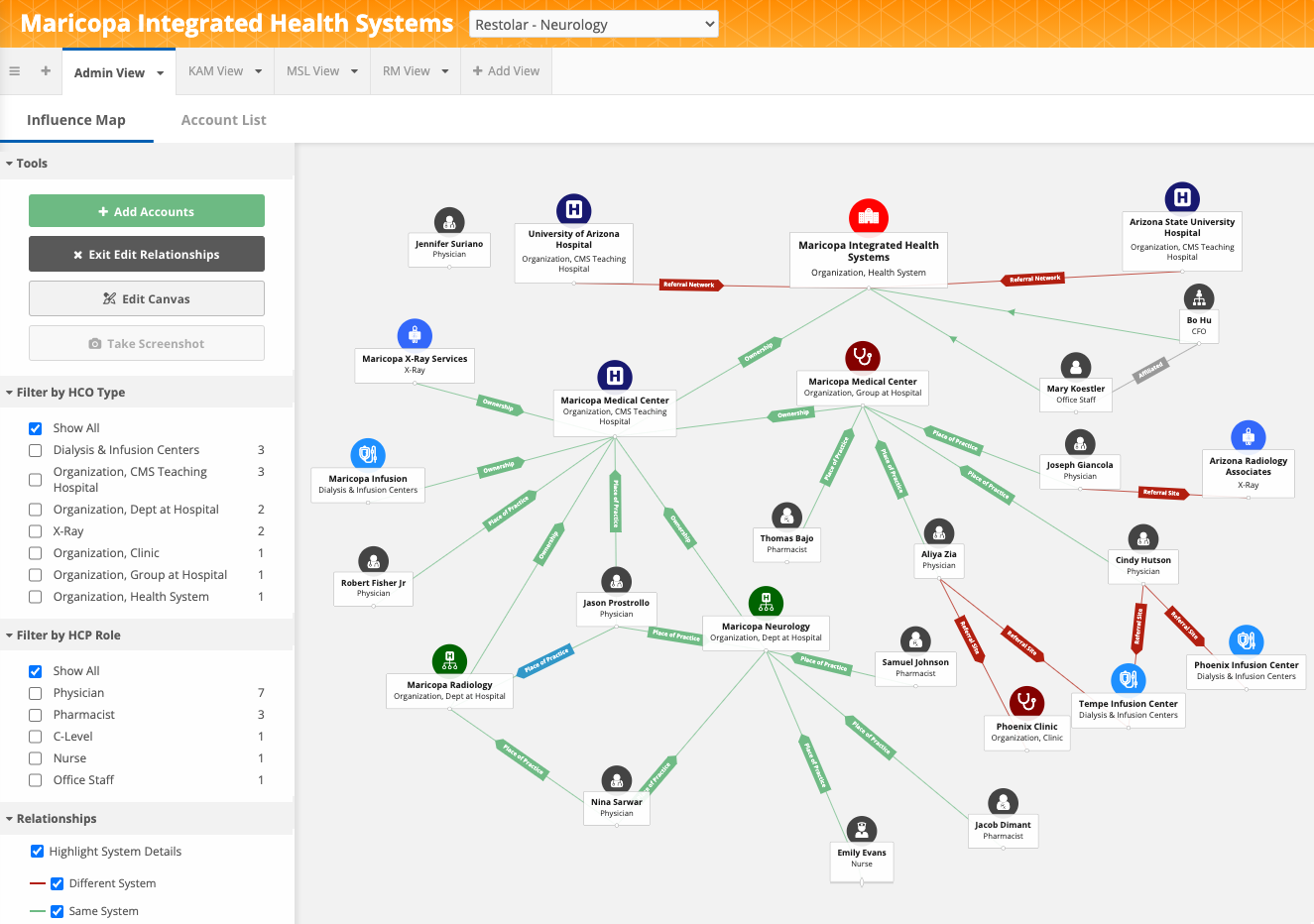 Availability
The Affiliation widget is generally available. Contact Veeva Support to add the Affiliation widget feature to your Network instance.
How the widget works
Network's Affiliation widget is supported for the Network Portal and web-based internal applications; for example, intranets or platforms like Salesforce™.
Applications must meet the following requirements:
The application is web-based.

Your Network instance uses single sign-on (SSO) authentication (every user must have a Network/SSO account).

Using SSO ensures that business users with Network user profiles can access the widget directly from your internal application using their Network credentials. For more information, see Enable single-sign on for widgets.