Working with saved reports
When you save a report, you can access it later from the Saved Reports page. This page also contains predefined Network System reports, as well as any other reports that you have been given permission to view by the report creator.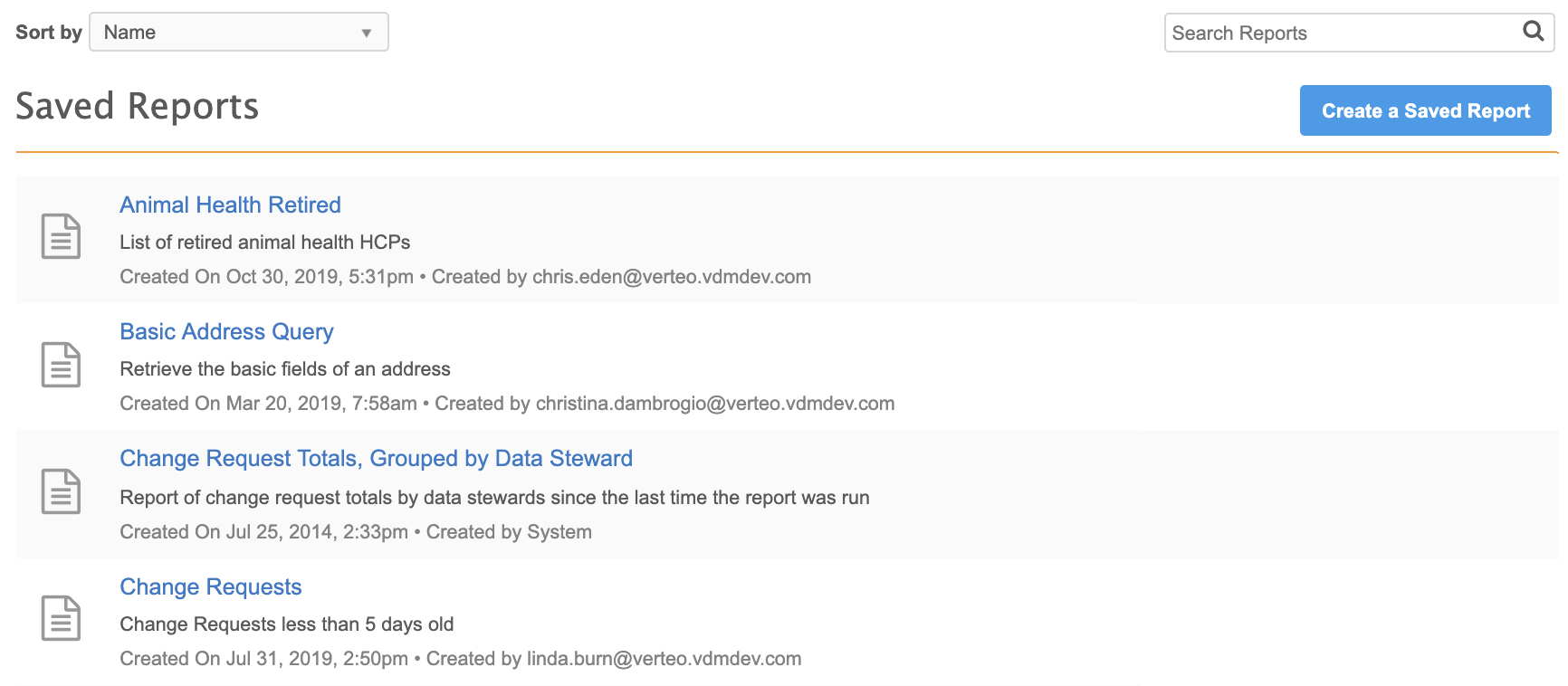 Report access
System administrators can view all of the reports that have been saved in their Network instance. All other users will see their own saved reports and any other reports that they've been given permission to view or edit by the report creator.
Note: Data managers that have access to view a report can also edit and delete that report.
Report actions
When you hover over a report in the Saved Reports list, an Edit icon

and Options icon

appear to the right of the report.
When you click the Edit icon, the report's configuration page opens. For more information on configuring a report, see Configuring report options.
The Options icon includes the following actions, depending on your level of access for a specific report.

Download Report - Available if the report has been run previously. When you select this option, a time and date stamped .zip file is downloaded to your local file system. The most recent results for the selected report are in a .csv file within the archive.
Run Report - Runs the report in the background. If the report includes time parameters, a dialog enables you to specify the time period for which to run the report. By default, the report will include results since its last run. An indicator next to the report title appears while the job is processing.
Note: Saved reports are limited to 5,000 results. Report results exceeding this limit display the Row Limit Reached status in the report's result history.
Make a Copy - Opens a new report with "- Copy" added to the report title in the configuration page. You can now update the configuration, change the title of the report, and save it as a new report in the list.
Delete - Available for Administrators and the specified report's creator, for non-System reports. It is also available for any user who has been given Editor access to the report. This option deletes the report.