Viewing revision history
A record's revision history provides you with a history of the actions on the record from the time it was added to your Network instance.
Preview box
On record profiles, use the Revision History preview box to quickly identify if the profile is reliable, up-to-date, and does not have underlying data issues. The four most recent record changes and the record creation date display in the box and can be clicked to view more details. The total count of revisions, between the record creation and most recent changes, is helpful to understand how often a record is changing; frequently changing records often have underlying data issues or conflicting sources.
If changes were made to the record today, the typical date stamp is replaced with "Today"; for example, Today at 14:40:03 IST.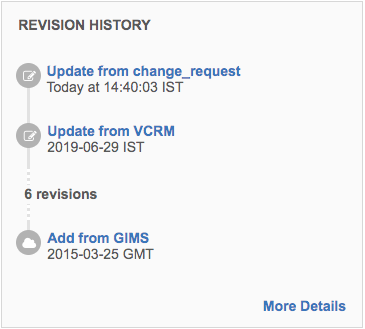 Tip: Right-click the links to open the Revision History page in a new browser tab.
Revision History page
When you click More Details in the Revision History preview box, the page opens and displays the record changes.

The revision history indicates the version or versions of the profile, the date and time of each version, and the action that was performed on the profile. Click a row to review the details of the change.
The details display the updates by field and the changes with the previous version.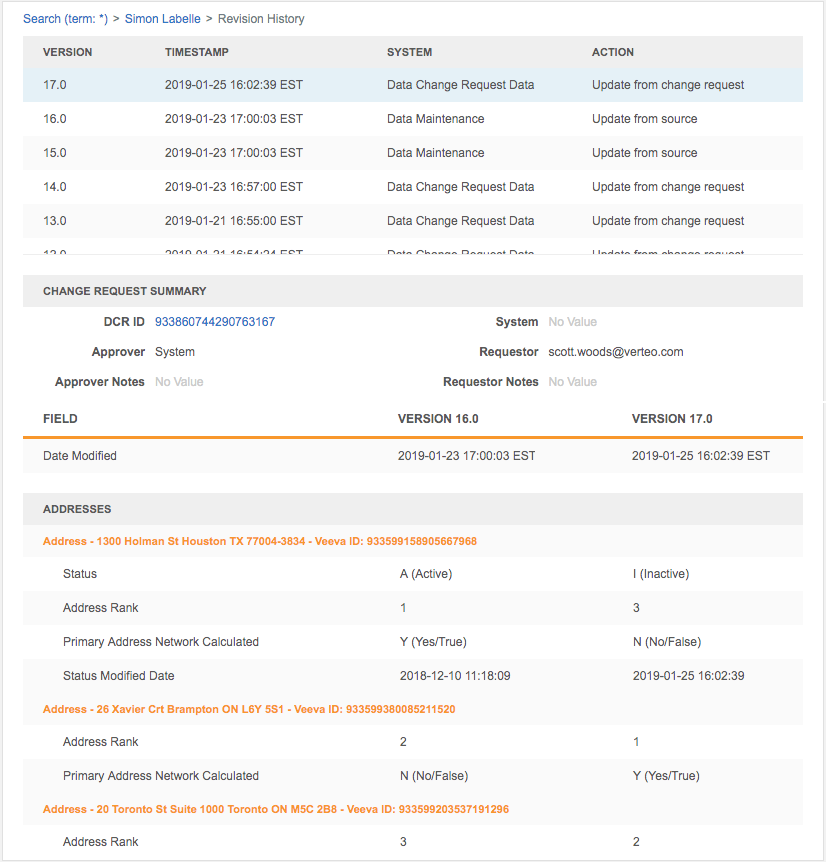 Merge and unmerge approver details
The Revision History displays the name of the data steward or data manager that approves any merge or unmerge requests. On merge requests the details also include any comments provided by the approver.
These details display for any requests completed after version 17R2.1. Requests that were completed before 17R2.1 do not display these details.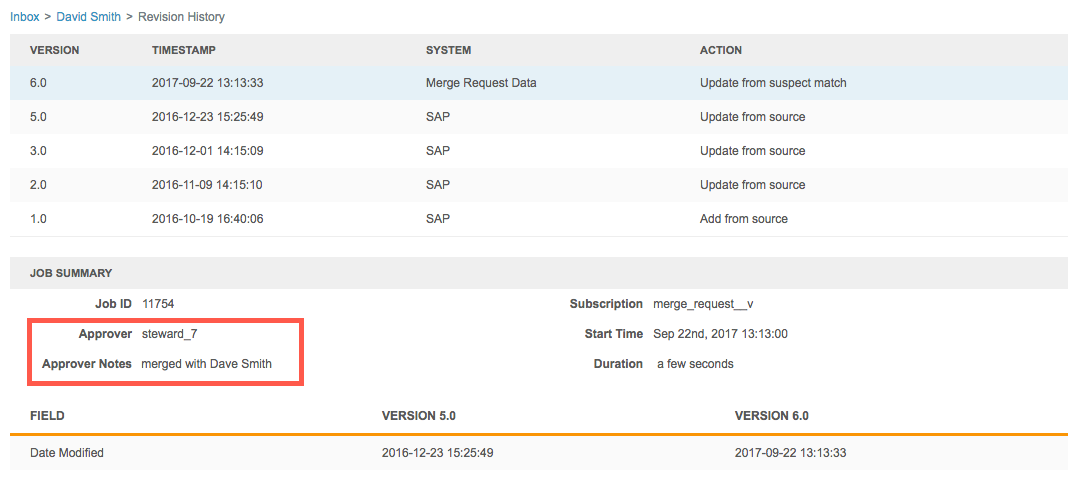 Note that merge requests are only shown in the Revision History for the losing record. Unmerge requests are shown in the Revision History for both records.
Reporting
Network users with access to advanced ad hoc reports can now create reports to review the revision history for records. For more information, see Revision history reporting.