Viewing compliance data
Compliance data is available for US records. Administrators can export the raw data using the US Compliance Target Subscription so it can be used for federal and state transparency reporting.
Compliance data includes the following information for each entity:
HCP - NPI, DEA, Massachussetts (MA) CRI, and SLN data
HCO - NPI, DEA and CMS Teaching Hospital data
On HCP and HCO record profiles, the Transparency Reporting preview box displays if the US Compliance feature is enabled in your Network instance and the primary country of the record is the United States (US). This preview box does not display on Veeva OpenData records that have not yet been downloaded to your Network instance.

Click a link to navigate to the source section on the Compliance Data page.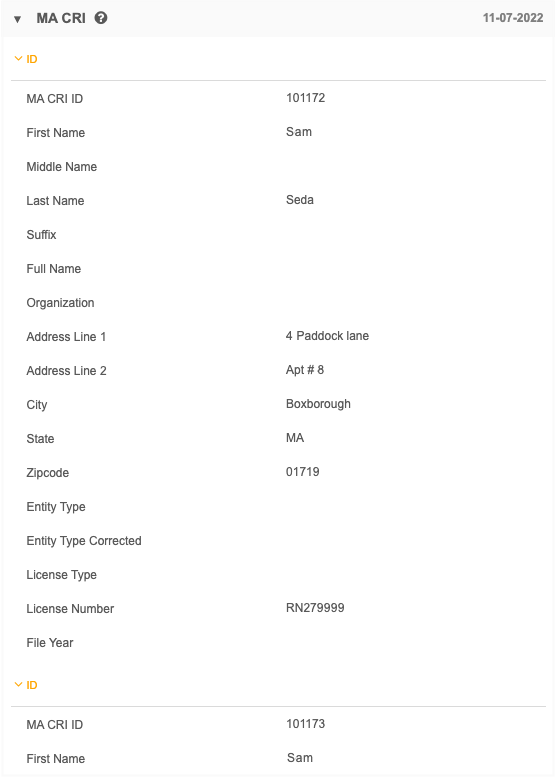 All available compliance information is displayed for the record. Note that CMS Teaching Hospital data is displayed by year.