Stewarding data validation messages



Data Steward, Data Manager, and System and Data Admin users see failed validation messages when they are updating records within a DCR or directly on the profile page (Valid records only).
In add or change requests (DCRs), validation messages display above the Request Summary section.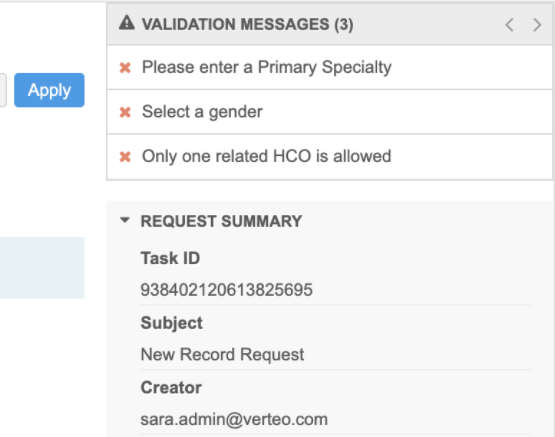 On the Profile page, validation messages display in the right panel. The validation rules can run when you create a new record or when you click the Validate button at the top of the record.
The right panel on the Profile page remains fixed so you can continue to reference the message when you scroll through the profile to fix any issues.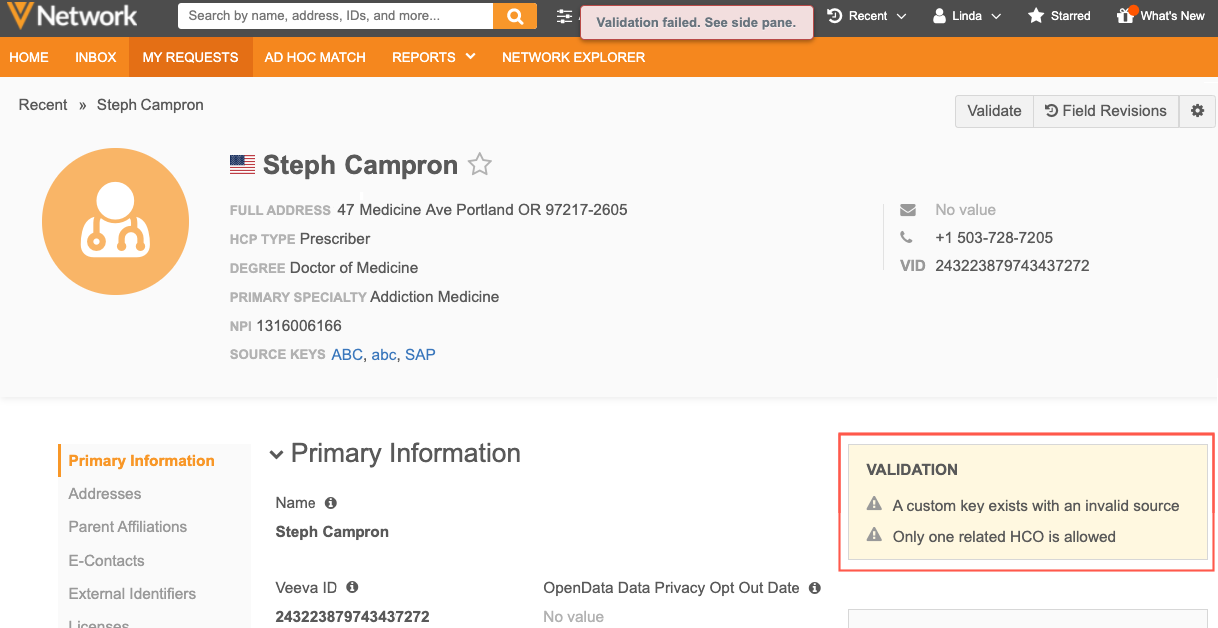 Five messages can display at one time. Click the arrow (>) to see the next five messages. A maximum of 100 messages can display. If there are more than 100 messages for a record, the data steward or data manager must resolve all of the first 100 validation issues and click Apply. The next group of messages, up to 100, will then display.
Validating merged records
After manually merging a record on the profile, users can click Validate to check the record against the data validation rules in their Network instance. If there are any quality or completeness issues in the merged records, data validation messages will display and must be resolved before the record can be saved. Data validation rules are not run automatically when records are merged. Data Stewards, Data Managers, and System and Data Admin users can use the Validate button at any time to validate valid records.