Concur Connector overview

Veeva Network Connector for Concur enables you to streamline the expense reporting process, minimize data entry, and improve SAP Concur® data quality and spend report accuracy. The Veeva Network Connector allows users to search Veeva OpenData in real time and transfer the data to SAP Concur expense reports.
Veeva Network Connector for Concur is an add-on to Network; please speak to your Veeva Account Executive if you are interested in purchasing it.
Introduction
Veeva Network Connector enables SAP Concur users to add attendees by searching healthcare providers in Network. Users can search for HCPs in Network using the following fields:
Name
Title
Institution
NPI
License number
Network ID
SAP Concur uses the Network Search API to find HCPs in Network and Veeva OpenData, and returns the same data you would see if searching directly from Veeva Network. The most relevant results are displayed with duplicate records removed, based on those with duplicate Network IDs.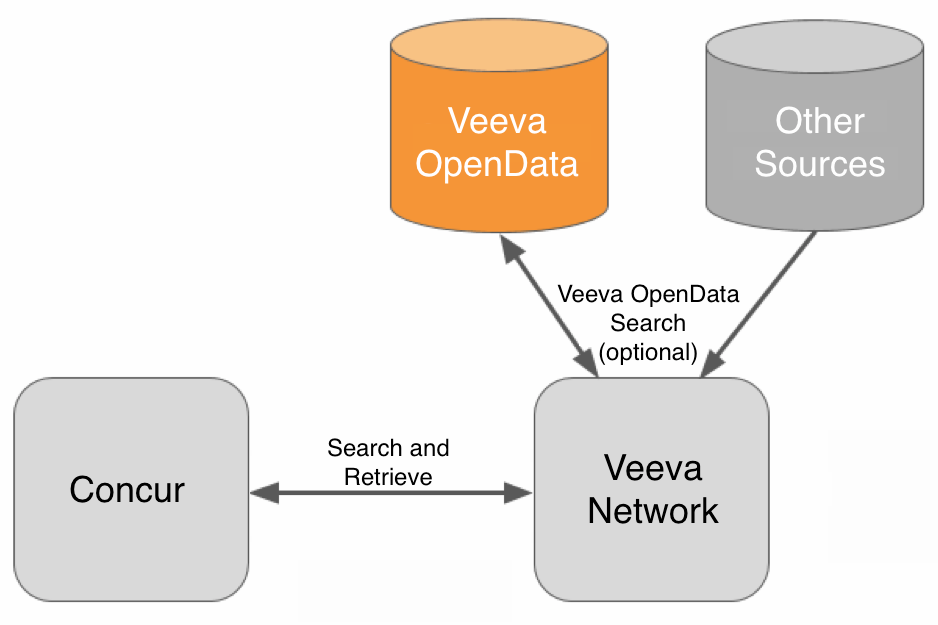 From the search results, users select the matching result, which links the expense to the Network ID of the record.
Note: The Network Connector is not available during Network maintenance windows.