Network Account Search

Veeva CRM users use Network Account Search to search for accounts in Network.
For more information about Network Account Search, see the Veeva CRM Online Help.
Search tips
Consider the following tips to help you get the most relevant results:
Narrow your search results by providing a name and address.
General search box - Searching with a name and/or identifiers (NPI, SLN, VID) will return more relevant results. For example, search for a specific NPI, License, or Network entity ID (VID).
Address search box - Use this to search for fields on addresses. For users in the United States, provide the city and the state abbreviation; for example, Boston, MA.
Optimizing Network Account Search
By understanding how field reps use search in Veeva CRM, Network can optimize Network Account Search to reduce the number of add requests that are sent to Network and help field reps quickly find the records they are looking for.
CRM administrators can enable this feature by making a quick update to integration and end user profiles in Veeva CRM. In the Profile, under Custom Field-Level Security, click View, next to Data Change Request.

Click Edit and select the Edit permission checkbox for Network Session ID.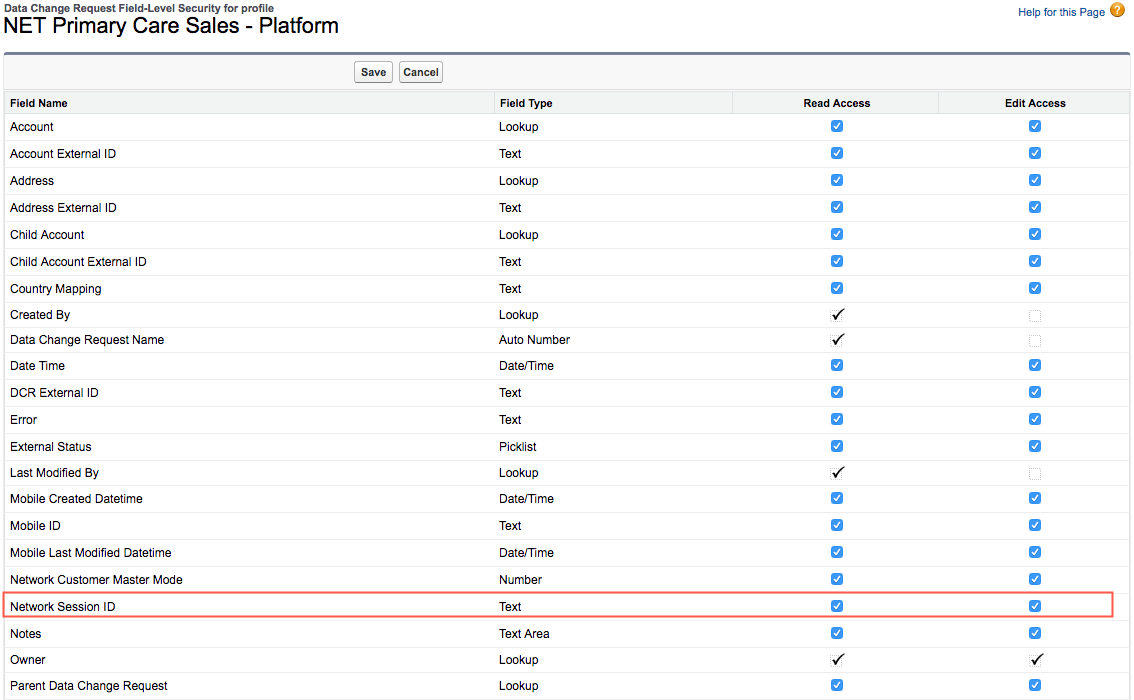 For more information, see the topic called Network Account Search Optimization in the Veeva CRM Online Help.
Limiting Network Account Search Results

Network Search API enables the Network Account Search (NAS) to be limited for Veeva CRM users based on specific Network fields. This enables customers to adhere to compliance regulations.
For more information, see the Limiting Network Account Search Results topic in the Veeva CRM Online Help.